Tattoo artist offers second chances, covering up racist tattoos for free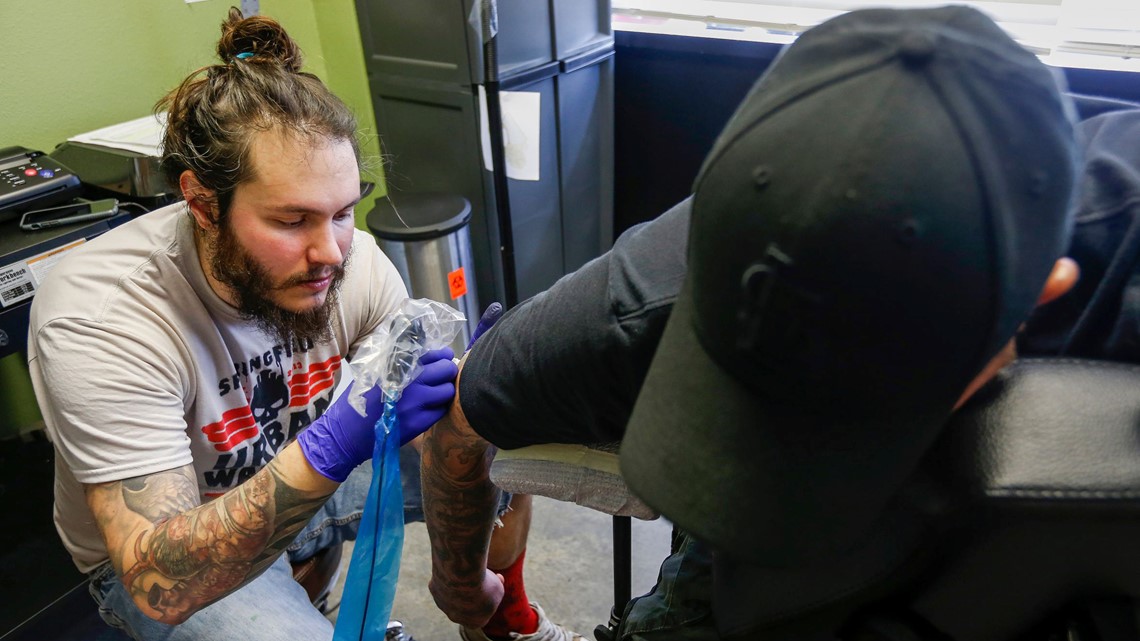 Have a change of heart? A tattoo artist wants to cover as many racist tattoos as he can and hopes other artists will join him.
Back in 2007, Jason Bland was serving time in prison and filled with racist hate.
"In there, it tends to breed hate because you don't have much hope," he said. "I covered my body with racist tattoos because that is what I was about. I hated everything and everyone."
Those prison tattoos — a swastika on his right arm and '1488 white pride' scrawled on his left arm — no longer reflect how Bland feels and lives his life.